When Can a Patient Be Injured Because of Failure to Diagnose a Disease?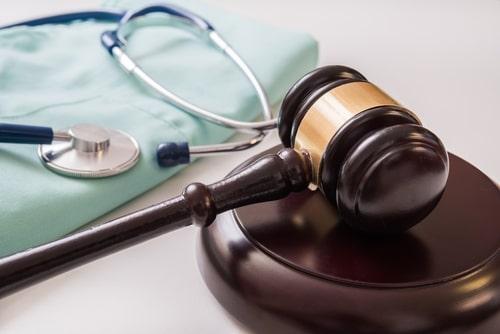 Patients put a great deal of trust in doctors and medical professionals. They expect to receive quality care, including proper evaluation of their symptoms and effective treatment to address any concerns that may affect their health. Unfortunately, doctors can make mistakes, and when medical malpractice occurs, patients can suffer serious injuries that impact their health and well-being. Diagnostic errors are some of the most common forms of medical negligence, and a failure to diagnose a disease, illness, or health condition can result in a patient not receiving the necessary treatment. In these cases, patients will need to work with an attorney to determine their options for receiving compensation for the damages they have suffered due to these diagnostic errors.
Reasons Doctors May Fail to Diagnose an Illness
Diagnostic errors are among the most common forms of medical negligence, affecting more than 12 million people in the United States every year. Around four million patients per year suffer serious injuries due to diagnostic errors, and these cases result in over 40,000 wrongful deaths. There are many reasons why a medical professional may fail to diagnose a serious illness that could affect a patient, including:
Lack of experience - A doctor may not be familiar with the unique issues that affect a patient, or they may not have received the proper training to identify certain symptoms or address some types of conditions. To avoid these issues, a doctor should consult with other professionals or refer a patient to a specialist who will be able to provide the proper diagnosis and treatment.
Testing errors - Medical tests are often necessary to properly diagnose an illness, but if these tests are not performed correctly, a person's condition may go undiagnosed. In some cases, a doctor may fail to order the proper tests, or they may misinterpret the test results or fail to recognize that results indicate a certain illness. Errors may also occur during the testing process, such as accidentally switching samples from different patients or incorrect reporting of test results.
Dismissing or minimizing patient-reported symptoms - In some cases, a doctor may believe that a patient is exaggerating their symptoms, or they may fail to fully consider how an illness has affected a person. This is a major concern for patients who are minorities, who are more likely to have doctors fail to take their self-reported symptoms seriously. When a doctor does not properly respond to a person's symptoms, a serious illness may not be diagnosed in time to receive the proper treatment.
Contact Our Cook County Medical Malpractice Lawyers
If you have suffered harm because a doctor failed to diagnose a serious medical condition, you may be able to receive financial compensation that addresses the ways you and your family have been affected by these issues. At Winters Salzetta O'Brien & Richardson, LLC, we can help you demonstrate that you suffered harm due to medical negligence, and we will fight to make sure you will be properly compensated. Contact our Chicago misdiagnosis injury attorneys at 312-236-6324 to set up your free consultation today.
Sources:
https://www.improvediagnosis.org/what-is-diagnostic-error/
https://www.hopkinsmedicine.org/news/media/releases/diagnostic_errors_more_common_costly_and_harmful_than_treatment_mistakes
https://www.ahrq.gov/downloads/pub/advances/vol2/Schiff.pdf