When Does Substandard Medical Care Cross the Line into Medical Malpractice?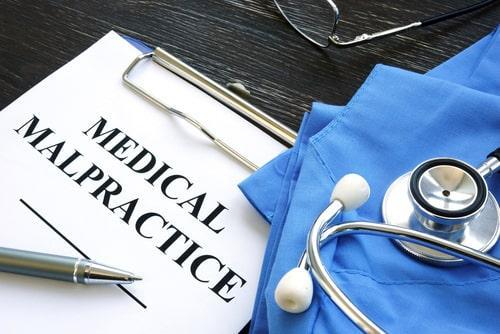 Most people have had one or two negative experiences at a doctor's office or hospital. Some of these incidents are minor. A rude receptionist may treat a patient callously. A nurse having trouble finding a vein may need to poke a patient multiple times during a blood draw. However, some negative medical experiences are much more severe.
If you received substandard medical care or were the victim of a medical mistake, you may be unsure of whether the situation constitutes medical malpractice. This blog will explain the four main elements of medical malpractice as well as what you can do if you believe you have a potential medical malpractice case.
Medical Malpractice Defined
Not every instance of poor medical care is considered medical malpractice. Medical malpractice occurs when the following four legal elements are present:
Duty of care – The doctor, surgeon, or other medical provider had a legal duty of care. In the context of a medical malpractice case, this means that a doctor-client relationship was established.

Breach of duty of care – The medical provider failed to uphold his or her duty of care. The measure used to determine if a doctor has breached the duty of care is the "medical standard of care." This is defined as the quality of care a reasonably skilled medical provider of similar training and background would have done in the same situation.

Patient injury – The patient was injured or harmed due to the breach of duty. Worsened symptoms, infection, illness, or physical injury such as a nicked organ during surgery are all examples of patient injuries that may be caused by a breach of duty.

Damages – The patient suffered damages because of the injury such as additional medical bills or lost income from missed work.
Determining if The Elements are Satisfied
It can be hard for many people to determine if their situation classifies as medical malpractice. This is why it is best to discuss your situation with a medical malpractice lawyer who can investigate the case thoroughly. Often, experts in the specific field of medicine are consulted to determine if a provider's actions did in fact violate the medical standard of care. An attorney can also evaluate the medical literature to determine if a provider's actions constituted malpractice.
Contact a Chicago Medical Malpractice Lawyer
If you or a loved one were the victim of negligent or substandard medical care, contact Winters Salzetta O'Brien & Richardson, LLC. Our Chicago medical malpractice attorneys can assess your situation and help you determine if you have a valid medical malpractice case. You could be entitled to compensation for your medical expenses, pain and suffering, lost wages, and more. Call 312-236-6324 for a free consultation.
Source:
https://www.ncbi.nlm.nih.gov/pmc/articles/PMC2628513/