Which Risk Factors Heighten the Likelihood of a Person Developing Breast Cancer?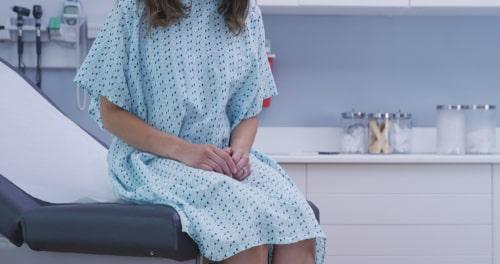 Thanks to major advances in technology and treatment, breast cancer is currently one of the best-understood types of cancer. Although this can be good news for women who have recently been diagnosed with breast cancer, it is not a guarantee that breast cancer will always be appropriately diagnosed and treated.
One of the most important elements in properly anticipating, diagnosing, and treating breast cancer is a comprehensive understanding of a patient's current health, health history, and risk factors for breast cancer. Physicians who practice an appropriate standard of care will take all of these issues into account and strive to provide the best care for their patients. When they fail to do this, breast cancer patients can suffer from late diagnoses, misdiagnoses, and serious injury or death from cancer that has advanced past the point where it can be treated. Here are some common risk factors physicians should be aware of when assessing a patient's risk of breast cancer.
Natural Risk Factors
Patients may not be able to change certain risk factors, but awareness is a great first step in breast cancer diagnosis and treatment. Natural breast cancer risk factors include:
Being older than 50

Genetic mutations to certain genes, including BRCA1 and BRCA2

Reproductive history of early menstrual periods and late menopause

Dense breast tissue

Personal and/or family history of breast and ovarian cancers and non-cancerous breast diseases
Environmental Risk Factors
The following risk factors are environmental rather than genetic. Awareness of these factors can lead potential breast cancer victims to make healthy choices for their body and their environment and be alert for the elevated risk of breast cancer.
Smoking cigarettes and second-hand smoke exposure

Drinking alcohol

Obesity after menopause

Lack of physical activity

Having a first pregnancy after age 30, never having a full-term pregnancy, or not breastfeeding

Taking certain hormones, especially forms of estrogen and progesterone replacement therapy

Previous radiation treatment, such as for Hodgkin's lymphoma, before age 30
Call a Chicago Breast Cancer Misdiagnosis Lawyer
If your physician failed to take possible risk factors into account and did not diagnose or misdiagnosed breast cancer in you or a loved one, a skilled Chicago, IL breast cancer misdiagnosis attorney with experience in trial and settlement cases may be able to help. At Winters Salzetta O'Brien & Richardson, LLC, we have a well-established history of handling complex cases and we will treat your case with the seriousness it deserves. To learn more about your options, call us today to schedule a free consultation at 312-236-6324.
Source:
https://www.cdc.gov/cancer/breast/basic_info/risk_factors.htm