Why Do Radiologists Miss Signs of Breast Cancer?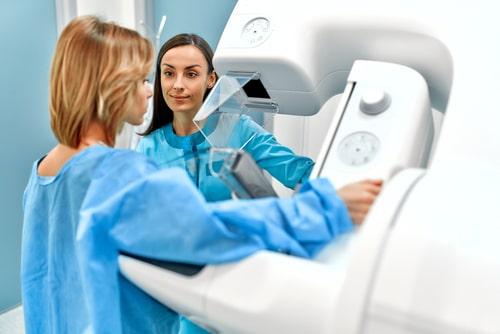 When you have a mammogram, you likely believe that the health care professionals will ensure you receive quality care from start to finish. But tunnel vision and unconscious bias are some reasons radiologists will fail to detect breast cancer. These ways of thinking may save time and energy, but they can distort judgment and decision-making. Up to 35 percent of cancers are missed in the United States leading to medical malpractice lawsuits. Unfortunately, the longer it takes for diagnoses, the lower the chances of survival.
Common Cognitive Pitfalls for Misdiagnosis
Breast asymmetry is prevalent in women with dense breasts, but it is a common abnormality in mammogram results. If there is a sudden change in breast density or if the tissue is substantially uneven it could be an indication of cancer that is being missed due to cognitive bias.
Radiologists need to recognize their own unconscious bias to reduce misdiagnosis. New research suggests these four factors impair decisions that can be damaging to patients when examining the results of a mammogram:
Mental Shortcuts – Using past experiences for rapid problem-solving can lead to diagnostic errors.

Tunnel Vision – Radiologists miss cancers that hide in plain sight because they have learned to overlook areas where cancer may be hiding.

Need for Completion – There is a tendency to accept a preliminary diagnosis as final due to laziness, fatigue, or the need to complete the task.

Conforming – Going along with the views of their peers and continuing with the interpretation of a prior imaging test
Successful Track Record
Mistakes that result in missed breast cancers are one of the most common reasons for medical malpractice cases. Attorneys must prove that a mistake by a physician or radiologist caused a delay in diagnosis that harmed the person's health. Errors made by highly trained medical professionals are not acceptable and they should be held accountable.
At Winters Salzetta O'Brien & Richardson, LLC we go up against hospital giants and medical professionals who are responsible for medical negligence and explore all legal avenues to reach a favorable outcome. This year we reached a more than $6 million settlement due to misdiagnosis after a radiologist only identified an asymmetry in a woman's mammogram. Regrettably, our client ended up having Stage IV breast cancer that metastasized to other parts of her body because the cancer was not properly diagnosed.
Call a Chicago Medical Malpractice Attorney
Our Chicago personal injury lawyers have been handling medical malpractice lawsuits for nearly 20 years. If your breast cancer was misdiagnosed or your loved one died as a result of a misdiagnosis call 312-236-6324 for a free consultation. At Winters Salzetta O'Brien & Richardson, LLC we will examine your case and help you seek the maximum financial compensation.
Source:
https://pubs.rsna.org/doi/full/10.1148/rg.202019009
https://www.healthline.com/health/breast-asymmetry#understanding-your-mammogram