Why is a Stereotactic Biopsy Used for Ruling Out Breast Cancer?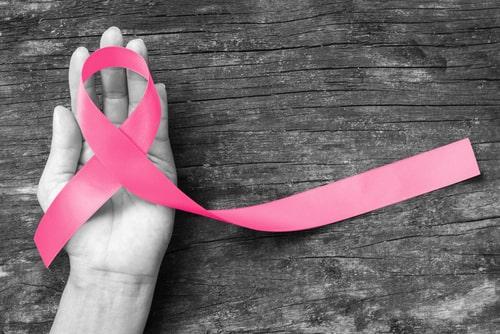 Breast cancer is one of the most common types of cancer in the U.S. today. Approximately one in eight American women will develop invasive breast cancer during her lifetime, and even men can develop this insidious disease. Although there is no failsafe method for detecting and completely eliminating breast cancer, medical professionals such as women's health providers, oncologists, and radiologists must meet a standard of care when detecting and treating breast cancer. Failing to adhere to this standard at any point during treatment may be medical malpractice that can result in unnecessary loss of life. One of the most helpful procedures for identifying a breast abnormality is called a "stereotactic biopsy." In this blog, we will explore what a stereotactic biopsy is and how it can help detect breast cancer.
What is a Stereotactic Breast Biopsy?
Stereotactic breast biopsies are procedures that use X-rays to diagnose and locate tumors or other abnormalities in breast tissue. "Stereotactic" means that a machine uses two images of the same location, taken at slightly different angles. Stereotactic biopsies are less invasive than a surgical biopsy and patients have a faster recovery time.
Doctors will often order a stereotactic breast biopsy when they see a suspicious irregularity on a mammogram. Stereotactic breast biopsies are widely considered to be the gold standard of breast cancer diagnostic tools because they are so good at locating the exact area of concern so that a biopsy needle can take a tissue sample at an exact location.
During a stereotactic biopsy, patients lie face-down on a table. The breast that needs a biopsy will drop into a hole in the table, and two X-ray plates will be used to access images of the breast. Once the radiologist has the necessary images, he or she will use anesthesia to numb the breast area and take a precise tissue sample.
What if a Stereotactic Breast Biopsy Is Not Used?
Getting the exact location of a biopsy is essential because failure to do so can lead to healthy breast tissue being sent to a pathology lab, resulting in a failure to diagnose. A breast cancer misdiagnosis can be serious and even fatal because early detection is so important to defeating this disease.
A doctor may fail to order a stereotactic breast biopsy because he or she misread a mammogram, failed to heed a patient's complaints about a lump in their breast, or was in a hurry and simply failed to take responsible and appropriate action. A physician who did any of these things may put their patient at greater risk of serious or fatal cancer developments and may be successfully sued for medical malpractice.
Meet with a Cook County Failure to Diagnose Breast Cancer Lawyer
Incredible medical advances mean that when breast cancer is detected and treated early, the survival statistics are very positive. However, the failure to diagnose and subsequently treat breast cancer causes many lives to be tragically lost each year. If you believe a doctor failed to take the adequate steps to detect breast cancer in you or your loved one, a skilled and compassionate Chicago, IL medical malpractice attorney with Winters Salzetta O'Brien & Richardson, LLC may be able to help. We offer free consultations so you can learn more about your case. Contact us today to schedule your consultation at 312-236-6324.
Sources:
https://www.ilga.gov/legislation/ilcs/fulltext.asp?DocName=073500050K2-622
https://www.healthline.com/health/breast-biopsy-stereotactic#:~:text=A%20stereotactic%20breast%20biopsy%20is,felt%20in%20a%20physical%20exam.