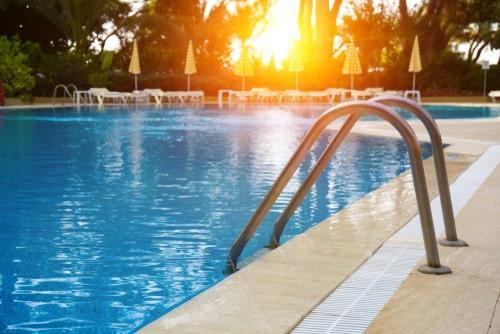 With the end of the school year and the arrival of warmer weather, local pools will soon begin filling up with water and swimmers. Whether at a park, a hotel, or in a backyard, a pool can be a fun place to enjoy, but it also has risks that can result in a personal injury. If you are the owner of a pool or are just looking to have a fun time, it is beneficial to know the hazards present at a pool and the responsibilities homeowners have to keep their pool safe.
Safety Tips and Responsibilities for Pool Owners and Swimmers
Many pool owners know the risks and responsibilities of owning and maintaining a pool and the premises liability that comes with it. To prevent any unintentional injuries or even tragedies, it is best to be prepared and keep your family and friends safe. Here are some of the top risks for personal injuries for pool users.
Drowning – Drowning is the most present and tragic danger that a pool poses. Swimmers, especially children, should always be watched, and you should know first aid and CPR in case of an emergency. While there are many tragic drowning fatalities cases every year, many more adults and children are treated at hospitals due to non-fatal submersions and near-drownings.
...