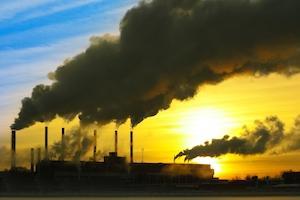 In the United States, we expect to be safe and free from harm as we go about our daily lives. While we may be aware of the risks we face in our daily activities and take steps to protect ourselves from personal injuries, there are times when we are put at risk due to the negligence of others without even being aware of the danger. This was illustrated recently when the news broke that residents of Willowbrook, Illinois have been exposed to toxic chemicals for years, putting them at increased risk of contracting cancer.
Decades of Ethylene Oxide Emissions
In August 2018, the U.S. Department of Health and Human Services Agency for Toxic Substances and Disease Registry released a report which raised the alarm that people in Willowbrook and nearby communities such as Burr Ridge have been exposed to ethylene oxide, a carcinogenic chemical. A plant operated by Sterigenics International, a company that sterilizes medical equipment, food products, and pharmaceutical drugs, was found to be emitting the toxic chemical, and the report concluded that people in the area have an elevated cancer risk and that the emissions constituted a public health hazard.
While Sterigenics took steps to reduce ethylene oxide emissions from their Willowbrook plant in July 2018, this does nothing to address the potential damages caused to Willowbrook residents by years of exposure. Around 20,000 people live in the area surrounding the plant, which has been operating since 1984, and there are four schools and one day care center within one mile of the facility.
...