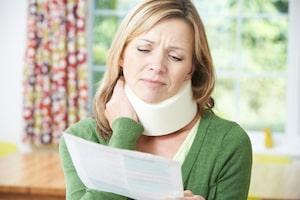 A personal injury can turn your life upside down. In addition to the difficulties that come with your recovery, your injury is likely to have a major financial impact, including the cost of medical treatment and the loss of income while you are unable to work. If you are planning to file an insurance claim, you may expect to work with an insurance company to ensure that your injuries are covered. However, before doing so, it is important to consult with an attorney who can ensure that you are fully compensated for your damages.
How Can an Attorney Help With My Case?
When you are struggling in the aftermath of an injury, you may feel like you have to accept an offer made by an insurance company so that you can address your immediate financial concerns. However, an insurance company's goal is to pay you as little as possible, and even if a settlement offer appears fair to you, it is likely that it will not fully cover your costs or meet your ongoing needs.
In reality, you should be wary of speaking to an insurance company at all before consulting with an attorney, because they may ask you to provide recorded statements, and any information you provide may lead them to reduce the amount of your claim or even deny your claim altogether. A lawyer can negotiate with the insurance company on your behalf to ensure that you receive the compensation you need.
...