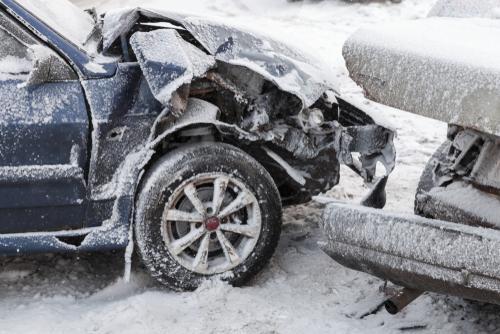 Every year, Chicagoans brace themselves for the bitter cold, strong winds, and snowy and icy conditions that they must deal with during the winter months. As the temperature begins to drop, and we start to experience inclement weather, one concern that is on many people's minds is the increased possibility of car accidents. Drivers will want to take additional care to protect their safety during winter weather, and those who are injured in a collision should be sure to understand the forms of driver negligence that may have led to their auto accident.
Safety Measures When Driving in the Winter
It can be very easy to lose control of one's vehicle during winter weather. To reduce the likelihood of a collision, drivers should do the following:
Perform proper vehicle maintenance - Drivers should ensure that all of their car's safety systems are in working order. If tires are worn or bald, this can reduce traction, causing a vehicle to slide out of control when stopping or turning. Burnt-out headlights can reduce a vehicle's visibility, and if windshield wipers or defrosters are not working properly, a driver may be unable to fully see the road around them. Failure to keep a vehicle maintained may be considered a form of negligence on the part of a driver.

...