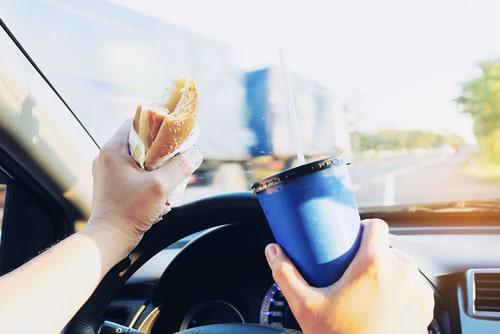 Life is busy, complicated, and ever-changing. If they were honest, many people would admit to being distracted for a significant portion of their day. Whether it is a pinging cell phone, screaming toddler, or work responsibilities, most of us have too many things on our minds at any given moment.
Distractions like these may be little more than annoyances during daily activities. However, distractions can be much more dangerous when the distracted individual is driving. Operating a motor vehicle takes concentration, attention, and skill. Distracted drivers can make mistakes that cause severe car crashes. To bring awareness to the risks of distracted driving, the NHTSA has declared April Distracted Driving Awareness Month.
Driver Distractions Come in Many Forms
Everyone knows that using a cell phone while driving is dangerous, and most states have established legislation prohibiting hand-held cell phone use behind the wheel. However, distracted driving does not only involve cell phones. Other forms of distracted driving that can lead to serious accidents include:
...