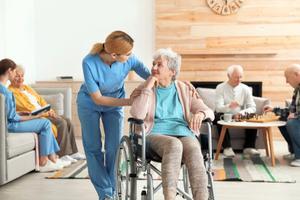 When you move your loved one to a nursing home, rehabilitation center, or other elder care facility, you are expecting them to receive the physical, emotional, and mental support that they need if they cannot live on their own. You put your trust in the staff that they will keep them safe and well looked after. Unfortunately, the diminished physical or mental state that led to their move in the first place makes them vulnerable to various types of abuse. It is good to know the common types of nursing home abuse and neglect and what some of the signs that you can look for.
Keeping Our Elderly Loved Ones Safe
Elder abuse can come in many forms, each of which can be physically, emotionally, and mentally harmful. Common types of elder abuse include:
Neglect – This includes failing to provide residents with their basic daily needs, including food, water, medical care, clean clothing, and other basic hygienic needs.
...