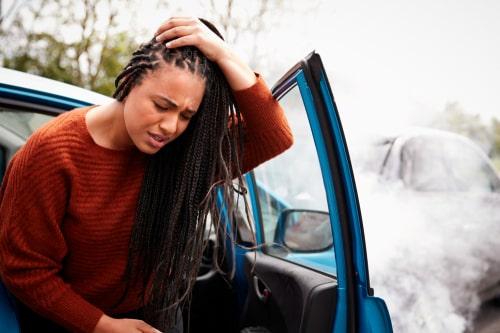 Car accidents are often a chaotic blur of metal scrapping metal and vehicle occupants being jostled around the inside of the car. Many accident victims do not even realize what happened until the accident concludes. In the moments after a crash, adrenaline courses through the body and can mask any injuries. Some injuries, like traumatic brain injury, may not be immediately apparent.
If you or a loved one were in a car accident, it is important to be aware of the symptoms of TBI so that you can get prompt medical attention if needed. Symptoms of TBI can appear immediately after the crash or possibly hours or days later.
Signs You Suffered a Brain Injury in a Car Accident
Headache is the most common symptom of TBI. If you have a headache after a car accident that does not go away or gets worse, it could be a sign of brain injury. Dizziness and loss of balance are also common symptoms. This can make it difficult to walk or stand. You may also feel nauseous and vomit as a result of the dizziness. Blurred vision, ringing in the ears, bad taste in the mouth, and changes in the ability to smell are all possible signs of TBI.
...