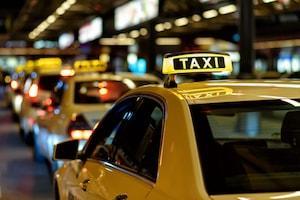 Large numbers of people use taxicabs for transportation throughout the Chicago area every day. Unfortunately, most people are familiar with the experience of being afraid for their safety while riding in a vehicle operated by a cab driver who has little regard for traffic laws. The desire to complete fares as quickly as possible causes many taxi drivers to put passengers, other drivers, and pedestrians at risk. Fortunately, taxi companies' status as common carriers provides those who have been injured in taxi accidents with the ability to recover compensation for their damages.
What Is a Common Carrier?
Companies, entities, or individuals that transport people or property within or through the state of Illinois are considered common carriers. According to decisions made in Illinois courts, common carriers have a duty to provide the "highest degree of care" to their passengers while transporting them or while passengers are entering or exiting a vehicle.
Because of this duty of care, taxi companies may be held liable for passenger injuries which occur because of the negligence of taxi drivers or other employees. In addition to injuries that may occur because of negligent driving, a company may be responsible for injuries caused by equipment failure, negligent maintenance, or failure to follow the proper safety procedures.
...