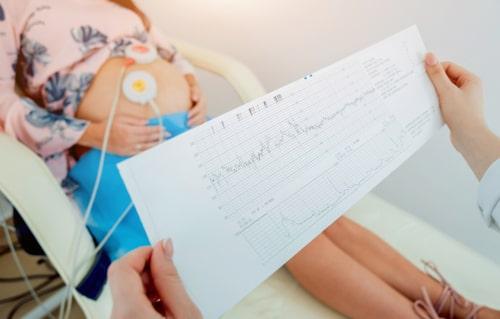 During the process of labor and delivery, a child's condition should be monitored closely, and medical personnel should respond quickly to any issues that could lead to birth injuries. Electronic fetal monitoring is often used to view and record an infant's heart rate during labor, and doctors and nurses are trained to recognize the signs of fetal distress. If personnel do not properly interpret fetal heart rate tracings, or if they do not respond correctly to issues that could threaten the health of the child, this may be considered medical malpractice.
Category II vs. Category III Fetal Heart Rate Tracings
When electronic fetal monitoring is used, fetal heart rate (FHR) tracings will typically fall into one of three categories. Category I tracings are considered normal, and they are usually a sign that labor can proceed without risks or complications. Category II or III tracings, however, may indicate that a child is experiencing distress, and action may need to be taken to protect the child's safety or ensure that delivery can be completed while minimizing the risk of injury.
Category II tracings are considered "indeterminate," and they may include a slower heart rate than normal (bradycardia) or a rapid heart rate (tachycardia). Category III tracings are more serious, and they may involve rapid acceleration or deceleration of heart rate or repetitive changes that fall outside of normal FHR patterns. Both category II and category III tracings may indicate that a child is experiencing problems that may affect their ability to deliver oxygen to the brain, and lack of oxygen may lead to permanent brain injuries.
...